NewSpace Ignitor Companies
Meet the Fall 2022 NewSpace Ignitor Companies!
NewSpace New Mexico is pleased to announce the first group of space companies participating in NewSpace Ignitor. Their novel concepts span space domain awareness, launch services, next-generation power and propulsion, remote sensing and traffic management – all areas identified to strengthen national security and win the new space race.
Kall Morris
Uses Active Debris Removal technologies to remove uncooperative orbital objects, keeping space clear for all
Evolution Space
Reimagined existing solid propulsion technology to build the simplest, most rapidly deployable small launch platform in the industry  
Rs21
A data science company that provides technology solutions to protect critical infrastructure, equipment, and space systems through AI-driven predictive maintenance
TrustPoint
Provides space-based, high-performing, secure GPS for the automated and augmented world
Blue Space
Their vision is to protect & safeguard critical space assets by weatherproofing space.  
Miles Space
Enabling commercial deep space exploration. Their novel approaches led to being awarded a spot on the Artemis mission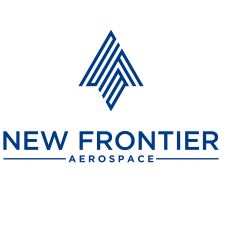 New Frontier Aerospace
Has an inspiring mission to deliver cargo and passengers anywhere on Earth in less than two hours – in a renewably fueled, net carbon neutral, vertical take-off and landing hypersonic aircraft
o analytics
Offers precision image processing and data fusion expertise to detect space object events while addressing the most complex space domain awareness challenges
goodman technologies
Designs and manufactures nanocomposite materials for the most extreme environments, allowing customers to achieve their next breakthrough 
Exos aerospace
One of three companies in the world with an FAA licensed reusable rocket, enabling customers to skip the waiting line to space while saving them money
Modal tech
Aims to improve the confidence in the outcomes of artificial intelligence systems used in space
proof labs
Protecting space systems from cyber-attacks
the spaceport company
Builds mobile disaggregated spaceports at sea to greatly expand launch site capacity
auriga space
On a mission to remove launch bottlenecks by offering customers a frequent and reliable launch cadence to space at a dramatically lower cost
gorilla link
Enables smart wireless communications to connect satellite constellations
TYBRAM
Specializes in training systems for the U.S. Air Force, DoD and other US government agencies
Lesath International
Their vision is connecting humanity and space by leading the next generation of space launch vehicles. Our system architecture enables reusable, reliable and ecological launch on demand access to low earth orbit and beyond
southwest creek engineering
Building the space drive of the future today