About NewSpace New Mexico
NewSpace New Mexico is a 501 (c)(3) non-profit that is accelerating the pace of space innovation by uniting and igniting the industry. Through Unite & Ignite Space, a first-of-its-kind co-innovation hub, stakeholders gain access to workspaces, equipment, programming, rapid prototyping and demonstration, and resources needed for innovation and rapid progress. Services include access to space ecosystem knowledge, public events, and networking; navigation services that provide tailored guidance and direct assistance to fast-track business growth; and collaborative innovation services that ignite product and solution development.  
Founding partners include the State of New Mexico, Virgin Galactic, the Air Force Research Laboratory, the U.S. Space Force Space Rapid Capabilities Office, among others.
Our Mission
Foster an entrepreneurial, business-focused commercial space ecosystem in New Mexico by making connections, advocating for stakeholders, and preparing for the future. 
Our Vision
Make New Mexico the first choice for the newspace industry.
NewSpace New Mexico Board of Directors
NewSpace New Mexico Industry Forum
NewSpace New Mexico Advisory Board
Our Team
NewSpace New Mexico Team
Casey Anglada DeRaad
NewSpace New Mexico Founder, Chief Executive Officer
Casey is an energetic builder of partnerships and growth strategies to help all stakeholders succeed. She has over 30 years of leadership experience in space technology, business development, investment leveraging, technology engagement/transfer, strategic planning, workforce development, and portfolio investment.  Casey is a 10th generation New Mexican who has promoted opportunities for New Mexico students and industries for her entire career.
Arial DeHerrera
NewSpace New Mexico, Director of Engagement

Scott Maethner
NewSpace New Mexico, Strategy & Integration
Scott is a results-oriented leader who helps people and organizations reach their full potential.  He has over 28 years of leadership experience in the areas of science & technology, space research & operations, program management, strategy & policy development, strategic planning, studies & analysis, corporate communications, sales, marketing and talent acquisition.Scott has been an Albuquerque resident for over 12 years and advocates for New Mexico's economic development and growth.
NewSpace New Mexico Consultants
Erika Hecht
Marketing Strategy & Communications
Carol Welch
CRC, Space Stakeholder Engagement

Joe Pomo / Interns
UNM, U&I Space Launchpad

NewSpace New Mexico
Board of Directors
Joe Sciabica
Chair
CTO and VP/GM for Technology Solutions, ARCTOS
Jill Halverson
Former Field Representative, US Senator Bingaman
Donna Siergiej
Secretary
Director, Medical Physics, UNM Cancer Center
Gary King
Former NM Attorney General
Barbara Brazil
Former Deputy Secretary, NM Economic Development Department
NewSpace New Mexico
Industry Forum
The NewSpace New Mexico Industry Forum is led and attended by representatives from New Mexico space companies with the goal of supporting the needs of the NM space industry.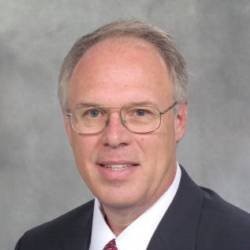 Joe Bullington
Lead
Director, Mission Services Dept at Jacobs Technology
Patricia Knighten
Lead
Director, Innovation Commercialization
Carol Welsch
Lead
Senior Director, Strategy and Business Development, Northrop Grumman Innovation Systems
NewSpace New Mexico
Advisory Board
Members of the NewSpace New Mexico Advisory Board represent New Mexico space leaders from industry, academia, government and the community.
Joe Sciabica
Chair
CTO and VP/GM for Technology Solutions, ARCTOS
Peter Wegner
Vice-Chair
CTO, Spaceflight Industries
Brad Clevenger
Vice-Chair
President, SolAero Technologies
Rob Black
New Mexico Chamber of Commerce
Severin Blenkush
Space Rapid Capabilities Office (representing Mike Roberts, Space RCO)
Kitty Luce
Director of Business Development, Northrop Grumman
Neil McCasland
Ret Gen, Blue Halo and Former AFRL
Eric Sanchez
Brig Gen (retired) Physical Sciences Laboratory (NMSU)
Harold Lavender
NM State Investment Fund, ABQid
Dale Dekker
DPS and Ambassadors for Spaceport America
Dan Schatzman
President Jaguar Precision and Partner, Space Fund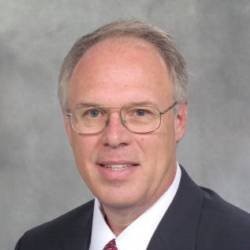 Joe Bullington
Jacobs – also leads Industry Forum
Patricia Knighten
Arrowhead – also leads Industry Forum
Michael Robson
Raven Defense, current PACA president